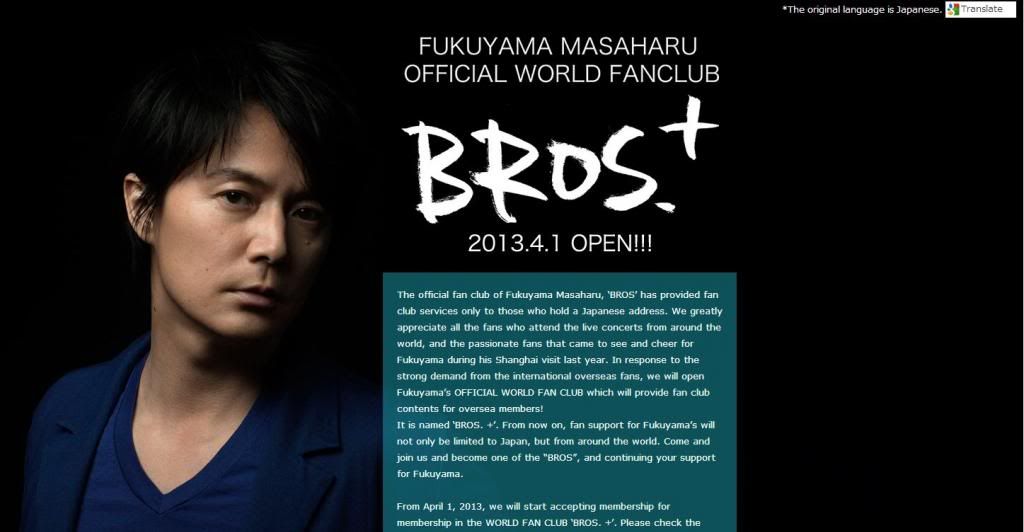 I am reviving this blog with one very important announcement for fans who live outside of Japan and who has had to use agents or beg friends to help with joining the BROS fanclub. Now you don't have to because as at 1st April 2013 (no April Fools joke here!), there is actually a BROS + which is Masha's World Fanclub, What is it about you ask?
you get to join one of the awesomest fanclub in the world for one of the awesomest if not the awesomest one man celebrity/talent/actor/musician/DJ/handsome dude, that is the never aging always awesome Fukuyama Masaharu aka Masha aka soon to me actor's actor if the reports I have read is of any indication. Maybe even in a potentially Best Foreign Picture Oscar nominee or winner.
Do you even need any other reason?
Anyway to know more, read on!