Rebroadcast of unseen footages on 23.10.2011 apparently includes Masha's declaration to the love(s) of his life. Hoping to see a video soon...
UPDATES - 17.10.2011
Apparently on 23.10.2011 there will be a rebroadcast of this show, since the last one was heavily edited. Hopefully we shall get to see his declaration of his love for his "girlfriends"!
More info here
.
UPDATES - 12.09.2011
Added more snippets, download link and youtube link
ORIGINALLY POSTED ON 11.09.2011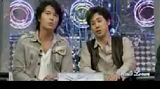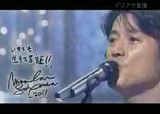 And even before I can say Masha, the show's over. 30 minutes, with some commercials, everything moved like a bullet train, and the one I really wanted to hear, I Love You & I Need You Fukushima was the last song, sang a few bars with annoying announcer saying something. It felt rushed and it felt more like for live audience than for TV audience and I was thinking, is there part 2? No? Why bother? It just felt so many thing happened and yet nothing happened. There were 2 guests, Ozumi Yo and the other a DJ I was told but the way the whole thing went, the DJ felt more like a fan with the best seat, said nothing. I am sure he said plenty because HKFC said fans who were there said the trio was insane in their talks! And I think it was this show where Masha said to fans to save some money, the concerts ain't over yet!! Ohhhh, Asia Tour! Anyway he sang Fighting Pose, Melody, Kazoku ni Narou yo and I love you and I need you Fukushima but fans who were there said he sang a short and long version of Fighting Pose! He seems rather jovial, laughing hard. He always seems happy on Music Lovers, probably because he is seeing his friends again. Anyway hoping for HD version soon!
MORE SNIPPETS
Why did they cut these off? WHY?!
All by Mashamasha.
it seems they really cut away many interesting talks, one lucky fans who watched the music lovers shooting added some which had been cut.
oizumi asked masha whether he has girlfriend at present, then masha replied he has been asked this question by many people, and now he decided to answer it: my girlfriend is you (pointing to the audience). All the fans screamed. oizumi said he regrets asking him this question as this only gives him chance to raise his popularity
I wanna see him do that!! We are all his girlfriends!! I think what he meant was "None of your business". Fair. Anyway only a good friend can ask him that question. By the way Mashamasha also said he later asked the show to delete that scene out, for reasons he knows best. My guess is, he has someone to answer to and that someone isn't too happy with not being acknowledged, if not why cut this off? This is sure fans winner sort of answer!
The karaoke box talk has also been cut short. Besides requesting masha to sing michishirube when they went to karaoke and crying on the song, oizumi also requested masha to sing himawari and crying on himawari too . When singing the part "二人乗り遅れた あのバスは走ってますか/futari noriokureta ano BASU wa hashittemasu ka/Is the bus we missed, Still running?" <
WATCH IT
Here at youtube.
DOWNLOAD IT
Thanks to Anthippi for the Tudou version which is good (263.61MB, MKV). But for HD version, it is at Jpopsuki (2.65GB, ts/MPEG).
More after Read More link.
SCREENCAPTURES
Meanwhile, some grainy screencaps, where Keyhole TV was being very nice to me tonight. You will probably find clearer versions in my FB page later in Screencaps Folder 2.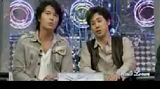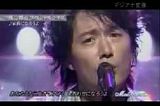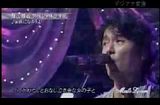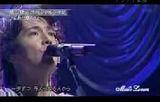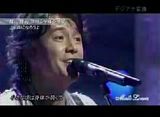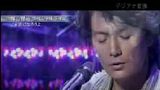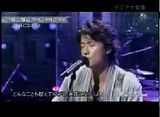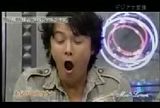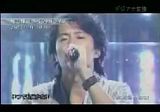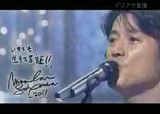 ORIGINALLY POSTED ON 08.09.2011
Just a friendly reminder, on Sunday 11.09.2011 at 11.30pm Japan time (that is 10.30pm Malaysia time)Masha will appear in Music Lovers [日本テレビ] where he will sing several songs, one of which I read is I Love You & I Need You, Fukushima. No doubt he will sing the wedding song and my current favourite po-wahhhh!!! song, Fighting Pose. So do tune in if you have the chance. Hopefully there will be youtube clips and HD clips for download.