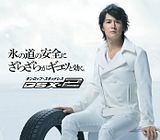 New CM from Dunlop and I almost forgot he is still spokesperson for Dunlop. And very smart of Dunlop to include...what's his name I forgot! But it is Baby Ryoma!! (P/S: the young man's name is Hamada Tatsuomi). Can't believe he is so tall now! Literally the coolest CM ever. Pity, no new song eh?
The theme is as explained by River of MashaPlus;
Continuing the time-travel theme, this time, Fukuyama will meet his great-great-grandson from the future. Or was it Hamada that meets his descendent? He remarks on the superb performance against the snow. The shooting was done indoor and the snows that were seen in the CM is actually salt. This fact made Hamada-kun very excited. It was done in the middle of summer, in June. Lily Franky provides the narration, with Michihiko Yanai serves as a producer.
[Source]
Michihiko Yanai seems to be everywhere everytime Masha is mentioned! Anyway the caps look fantastic, can't wait for the CM
which will be released on, if I am correct, 25.08.2011. No sign of the CM
now available online from 26.08.2011. So I am not sure when it is gonna be broadcast, I thought 25.08.2011 but obviously wrong. Meanwhile, some caps from the news site. Source of the pictures is
here
. If there are any new pictures, they will be at my Facebook page, "
All Abt Masha
" in Dunlop folder.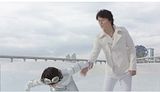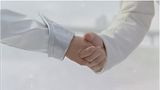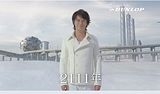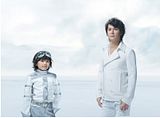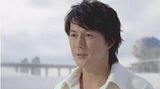 WATCH THIS
At the official Dunlop website, you can choose 15 secs or 30 secs.
Click here
.
or at youtube
NEWS
Some news
here
and
here
which explains the plot as:
In the CM that aired starting February of this year, Fukuyama plays the part of a man who lived 100 years before the current time. In this new CM, he moves forward 100 years into the future, where he meets his great-great-grandson (Hamada). The CM features the DSX-2 Dunlop studless winter tire.
Ermmm you mean August issit?