I think Masha is now a probably spokesperson for all things Toshiba Regza, now it is the Regza Tablet. Can it fight Ipad? Not sure. Surprisingly Ipad 2 is cheaper than I expected, because I always expect the fruit company's stuff to be always overpriced but for once it is something I want to buy and could afford. But one thing is for sure; Toshiba knows how to make Masha look really cool and really good. The character is called Lupin. The magician? The thief? Love the background music by the way. I wonder... new song or just random song?
VIDEO
15 and 30 seconds combined
PAMPHLETS
How I wish for these!! Am hoping to find clear copies! Originally from
official site
. The last one is the web header.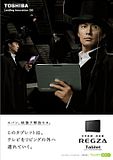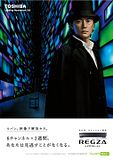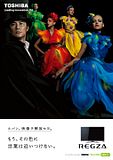 SCREENCAPS
From the video above.