Oh yes, the CM is out! You can watch the 60 seconds version at the official website or scroll further to download. All I can say is, nice house, weird CM. It is as if Masha was contemplating if he should run out to the vast forest and start plucking the leaves to make the salad which he was later seen munching on. Again sulky, gloomy, almost dead. What is wrong with Kewpie Half?! Anyway screencaps follows this post.
SPECIAL FACTS
The house by the waterfall you see in the CM is known as Fallingwater and is very famous as benchmark of architecture even by today's standard, more so back in the 1930s when it was built by... Americans (and situated in America)! Read more of the house
here
and
here
.
WATCH
Here
for the 60 seconds version. The following for the 30 seconds version.
DOWNLOAD
Thanks to Anthippi for extracting the file, which is MP4 at 11.35MB.
Go here to download
.
SCREENCAPS
Some screencaps.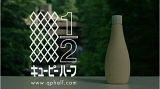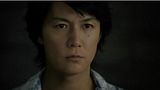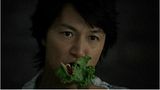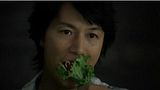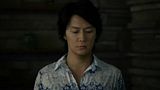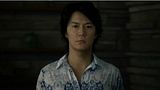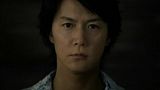 Previous news and some pictures after Read More link.
PREVIOUSLY
I think the CM is out, according to HKFC. I can't be sure since my computer is too slow, I need to access at office. Anyway you can
check it out if it is out here
. If you happen to rip it, I would appreciate a copy! My computer is suffering from thermal overheating! Will post screencaps once I got access to the video! Meanwhile a gorgeous but depressing picture taken from website
here.
I dub this the picture of Masha, the serial salad killer. He does look pissed and strangling the salad. He must really hate vegetables. Can never ever understand kewpie half's concept.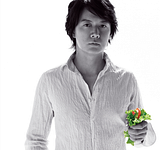 PREVIOUSLY POSTED ON 30.06.2011
I just found out about this. New CM for Kewpie Half coming on 01.07.2011 and a teaser image below. Hmmm... colour.. now that is a departure although still incredibly gloomy. Thanks Halad for the news!