New CM from Toshiba Regza entitled Clocks with Masha literally surrounded by moving time pieces. Rather classy looking CM.
Anyway not on youtube but
you can watch it at
official site here
and also for previous CMs, get them from the
library here
. Youtube has it...
Meanwhile some tiny screencaps for you...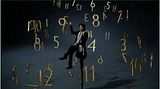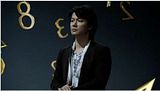 DOWNLOAD
The 30 seconds version ripped from official site. Thanks to Anthippi for sharing.
Click here to download
[MP45, 2.9MB].