Some comments posted by fans on this episode and the verdict is... it is a must watch for a super cute Masha!
he was trying to taste the 3 things which monkeys eat (He's trying out what the monkeys eat in winter). The branches he said it tasted like wood. Then he ate the leaf, he said it tastes OK. The he caught a tiny fish..
Which I suppose he ate it raw since I can't understand what the fan wrote. Anyway I am glad he did not follow the trail of a baby koala bear because well you can google what they also eat to build up immunity in their bodies. Ewwwww...
By Izumisano..
Monkeys looking for water cockroaches and bugs and shrimps under the rocks in the river. He tries the same.The water's freezing.
Bugs too? Luckily not.
More by Izumisano...
They're actually showing the crank up in Ryomaden! He joins the filming of Hot Spots straight away.
By Halad...
Interview about his love for nature. And him sitting at an airport, looking at photos of the glowing ants...
Basically more on him tasting various stuff like leaves, etc. That's all I know for now.
REMINDER! Tonight 9pm Japan time! Malaysia/HK time 8pm. Indonesia time 7pm. Anyone with ASTRO can watch NHK channel, those without can use Keyhole TV, NHK channel (password if unchanged is same as the channel's name in 3 alphabets). As for me, I will not be able to watch as I don't own the TV!!!
I made a mistake. The date is 30th April and the time is still 9pm Japan time! Anyway you can
watch the trailer here
and the following are the tiny screencaps ...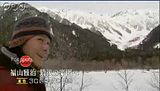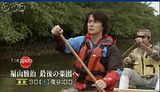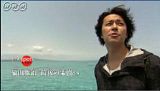 PREVIOUSLY POSTED ON 16.04.2011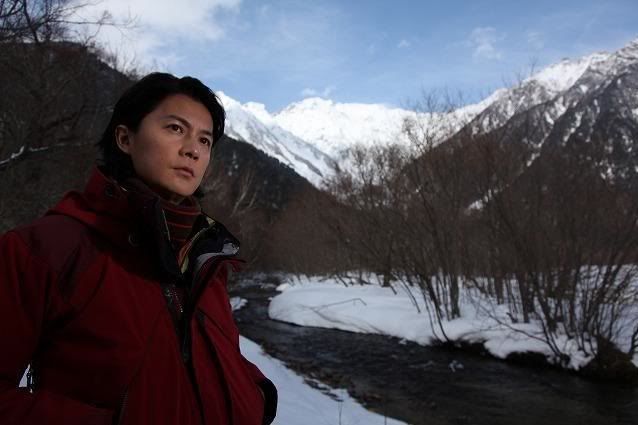 Thanks to River for the translation. He looks fantastic in that picture. Really suddenly very miss that daikanshasai 2010 hair. Original source news is here.

NHK to air a special episode for Hot Spot
NHK Hot Spot- The Last Paradise will have a special episode broadcast on 30th May at 9pm, on NHK-G. I will shows the organism and the environment threat that these places are facing, all through the eyes of his narrator, Fukuyama Masaharu. The special program will also show undisclosed footage and the photographs taken by Fukuyama himself, and it will ends with an appeal to do something and change for the future.
The next episode in the regular series will be aired on 17th April, 1st May and 29th May, from 9pm. The final episode will be broadcast in June, featuring Fukuyama himself.