I had to blog about this.
I went to the
HK Fans Discussion Forums
(posts #554 and #555) and came across English posts on shoes, about a particular brand of shoe since he took a picture of a shoe he recently purchased (or gifted, I don't know really), brand is
Los Vega
. I am not fanatic about shoes, and since I am a girl I know it is strange. But Masha seems to really like this brand because from the discussion there I'd gather he has 3 pairs, perhaps more.
Such as...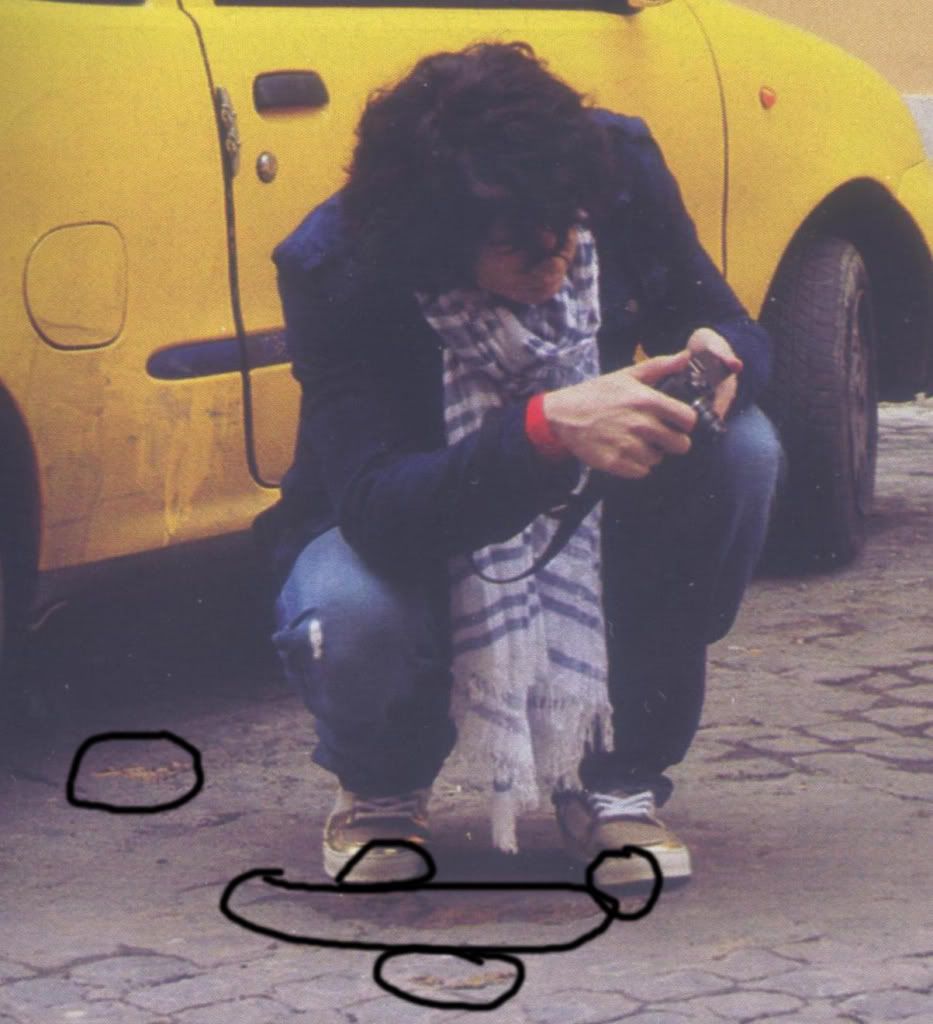 Just ignore the dog poo that he stepped on with his very expensive semi sports shoes, the golden one
The gold one on the left. Apparently he wore the silver one in the middle for the Michishirube concert. I quickly looked at the concert clips again and I think the person posting the comment is right. It does look silver.
The price you wonder?
I better put this after Read More link because if you're like me, you will go WHAT?!
Glitter one is 28,500 yen. Gold is 34,000 yen. Silver is 31500 yen [
Source
]
MYR? RM980, RM1,169 and RM1,083 respectively. I almost had a heart attack.
I remember someone once said (you all know who! Izumisano!)
he is careful with his money
, if it is too expensive he won't buy but I think there may be perhaps 3 exceptions to that; property, guitars and shoes. I personally don't think he would have bought the red one though. He seems to like shiny ones. For someone understated in personal life, he does like flashy shoes. I must admit they do look nice. But oh the price... and Masha does indeed have expensive taste in shoes!
---