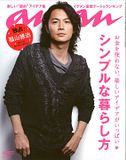 ANAN, issue no. 1746 published on 16.02.2011. The magazine that I believe is sold out across the board! Why? For obvious reasons! This is him, post haircut (but GQ Japan boasts a shorter and more recent haircut but he may cut it even shorter after GQ - only those lucky enough to see him in concert will be able to tell and I will sure post such accounts when I do find them!). Sorry for all the !! but frankly this is one gorgeous photoshoot. When I read there were 12 pages worth of Masha feature, I thought what a long interview. I am not one to spend money on magazines about him but when I saw his smiling picture ...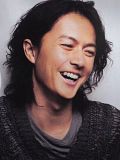 ... at RM27-00 (with some change, I can't remember the exact sum), I thought why not? So I quickly booked a copy and when I got it 2 days after it was published, I was fascinated. The beauty of ANAN is it is bigger than most magazine, not thicker but bigger. The photoshoot this time is vibrant, smiling, energetic and playful eventhough there's still the obligatory bed pose and some sullen looks. But I love the close ups, the smiling pictures, etc and was very very pleasantly surprised when I saw it was only a 2 page interview (but the words are tiny) and the rest are pictures, out of which 3 are of the highly vibrant and colourful Daikanshasai 2010, with him in my favourite poses such as jumping, playing guitar, performing, etc. That I didn't know was in this issue, any issue at all. This is a keeper and I can perfectly understand why it is sold out. A friend I know is attempting to translate the 2 page interview and I am curious what was he saying? We shall know when the translation is ready.
For those who saw some preview, or who missed out on the issue, whether by choice or pure bad luck (I do post when I got to know some special pictures and publications and may I share my experience; just book the magazine the moment you see it here or anywhere else!), I present to you the following scans which were reduced to half its original size. They're great quality but if you want the original size all zipped nicely where you can read the words, do check out the ANAN folder in my Facebook page, as the link is there or check out MashaPlus.
The scans after Read More link.
A great big thanks to RAPERE of MashaPlus for scanning and for sharing these in Facebook, MashaPlus and basically to all fans who missed this great one! If you intend to repost, all I ask is you credit Rapere of MashaPlus.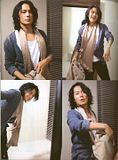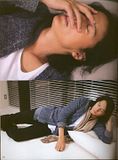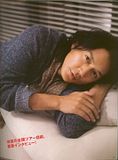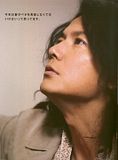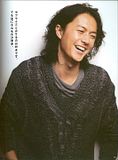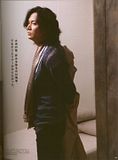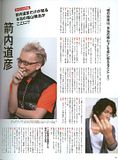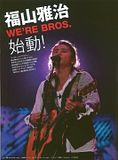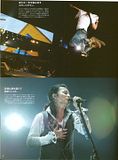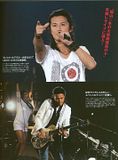 You may wonder how I booked this magazine. I think I write about this before but anyway ...
All those in Kuala Lumpur, there is Kinokuniya at KLCC (4th floor) and the Japanese books department which accepts all sorts of books or magazines orders, whether the ones they're bringing in or not. All you need to do is just make sure you quote the ISBN (for books) or the title/issue no. clearly when you reserve a copy. Their usual response is the magazine will be here 2 weeks after publication date, although for magazines they're bringing in, it is usually 2 days after. Do so fast for popular titles as there is a quota. Once they reached that quota, they will order for more from Japan but that would depend on stock availability and a further 2 weeks wait for that. If you don't know how or need more information, you are free to email me. You know where to find me. I must compliment Kinokuniya KLCC, who will take orders for magazines whether they're bringing in or not. I bought The Devotion Of Suspect X (English version) this way, even if it is a bit more expensive than the online bookstores. By the way, you don't need to pay any deposit. All you must do is to collect within stipulated time, if not your copy will be released for public sale.
TRANSLATIONS
By Airin of MashaPlus
SNIPPETS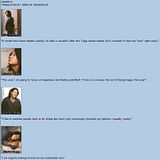 DOWNLOAD
All 12 pages plus 1 cover scanned with high resolution (huge files!) at 78.60MB.
UPON REQUEST
or find the links in my Facebook page in ANAN folder.