Anthippi was very kind to send me the full DVD some time ago and said if the quality is good, share it. I took some time to download, then took some time to watch it and then for a very long time I was frankly very confused as to what I was looking at. I was thinking does Fukuyamania DVD has anything to do with the CD version, Live Fukuyamania released in 2001? Was it a tie in? What is it exactly? WHAT?! WHAT?!?!?! Which explains why I sat on this for a very long time, but I think I get it. It is I suppose a special release. Thanks to Thitirat for the link to the official site where says;
6 Music Videos and 6 LIVE performance video included

(DVD version of the VHS released in '99)

2001/12/12 BVBK-31003 3,990yen

2003/11/26 BVBK-31017 2,940yen
Some screenshots;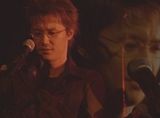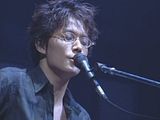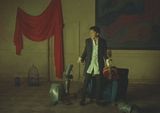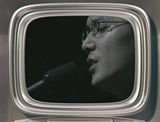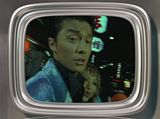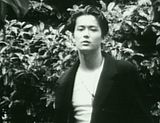 More after Read More link.
Actually, it has the 12 songs as follows which takes up about 1 hour:-
01.Tsuioku no ame no naka (WE'RE BROS.TOUR '98)
02.Access [PV]
03.Kaze wo sagashiteru (WE'RE BROS.TOUR '98)
04.MELODY (WE'RE BROS.TOUR '98)
05.IT'S ONLY LOVE [PV]
06.HELLO [PV]
07.Heart [PV]
08.you [PV]
09.Ai wa kaze no youni ('98 AOYAMA SPIRAL HALL)
10.Good Job ('98 AOYAMA SPIRAL HALL)
11.Makimodoshita natsu (WE'RE BROS.TOUR '98)
12.Peach!! [PV]
And it also has some choice CMs which takes up about 4 min and 15 seconds.
The visuals are very good quality. And I suppose the makers must have cleaned it up a little since it was from VHS version (for those too young to remember, video tapes. I still don't get what is this, but whatever it is, it is a keeper.
What I have is the FULL DVD, menu, everything. It is in 15 parts, to be joined with HJSplit or similar and thereafter you will see ISO file. Extract it, and you will see two folders, an empty Audio folder and a Video folder. To watch, open your media player and click the one which ends with IFO. You will see the usual BMG sign, then the main menu and since it is a full DVD, you need to click on the links to play the contents. You can also burn to DVD. All thanks to Anthippi for sharing the full DVD which is may I say very very rare to find. I mean full DVD in general.
I have never conciously went looking for this. Since you can still buy this, I will keep the links off this blog. If you're in my Contact List, you would have received the links. If you don't wish to join my contact list, just post your email here or PM me in FB or email me and I will send the links to you.
NOTE : I only have download links from Megaupload at this moment. If you wish for other choices, leave your email in this post and I will send to you when it is ready. The alternate links will be at Multiupload.