I do not know how much stuff Masha collaborated with others to create, not music but goods. I am also not sure how much input he actually put him. But after Read More link you will find some Masha made goodies, designs he reportedly has a say in. If you know of more of such collaborations (concert goods is not included), do tell me please!
If you see this at the top of the posts, it means it has been updated with new contents.
I can't remember the exact date but you can say sometimes in August-September 2011 - This is his special Fukuyama Regza TV, white with red. I can see his input in this! The remote control has his handwriting, so definitely his. You can't buy this if I remember correctly, you must win this. Limited sets. I will update more when I remember.
16.09.2011
- Asahi and himself collaborated and came out with this towel. I don't like the colour but I really like the Fighting Pose shadow. I wish that was in the Live Bang towel!!
BROS
Given during 5th anniversary of Bros with the special made card [Szeying]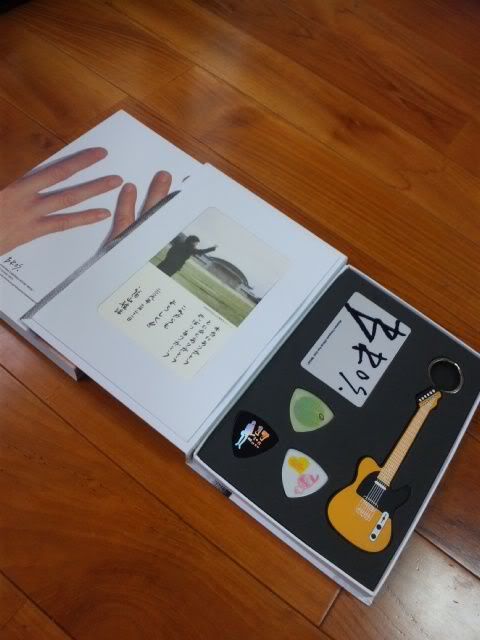 it was given to bros members as 20th anniversary present, delivered to fans on 21 Mar 2009. The box included a renewed membership card, 3 guitar picks, key chain, a photo taken in inasayama and masha's thank you message [Mashamasha]
BROS member card as at todate - 2011