Masha and his staff has been posting lots of messages these few days, considering what happened and so many cancellations. You can read them
here
,
here
,
here
and
here
. Masha himself on 14.03.2011 posted a long message to BROS members, with some heartfelt message and advice which must be shared. I would like to thank Akari Sunaga of Facebook for translating Masha's message so vividly. Masha, I hear you!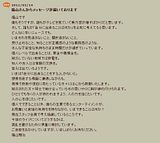 14.03.2011
福山です
僕もそうですが、誰もがテレビを見ていて無力感が増すばかりだと思います。
そして、誰もが「自分に出来ることは何か」を必死に考えてると思います。
どんなに辛いニュースでも、
いまそれを見逃さないこと、聞き逃さないこと、
受け止めること、知ることが正義感のような義務感のような、
そんな不安定な気持ちのまま時間だけが過ぎていっています。
個人レベルで出来ることは、募金や義援金を。
被災していない地域では節電を。
知人や友人とは情報の交換を。
答えは出ているようです。
いまは「自分に出来ることをする」しかないと。
想像を絶する場面に遭遇しながらも、
現場で救助や復旧にあたっている方々には心から敬服いたします。
被災された方々同士で助け合っているその思いやりに胸が締め付けられます。
ひとりでも多くの人が救われますよう、人の力を信じたいです。
人の心を信じたいです。
個人でできること以外、僕らの生業であるエンターテイメントが、
お見舞いと哀悼の気持ちを持ちながら、いまできることは何か?
現在スタッフ全員で考え協議しているところです。
今後のライブについてどうするかは、
混乱を避けるために慎重に検討しています。
ご迷惑をおかけしていますが、いましばらくお待ちください。
福山雅治
14.03.2011
This is Fukuyama.
I think anyone, including myself, watching TV right now must be feeling very anxious and helpless. And anyone and everyone probably are desperately thinking "What can I do to help?" No matter how horrible and agonizing the news, right now, keep watching, keep listening, keep understanding and taking it in, keep knowing what is going on.
What we can all do is donations and volunteering efforts. Save energy in homes and buildings that are unaffected or are still running. Exchange information among friends and relations and others you know. The answer is already out. That right now, there is only "I will do what I can do."
No words can express my admiration for those who willingly work to rescue and help despite encountering these horrible events that exceed our imaginations. My chest feels heavy when I consider how the evacuees are dealing with this emergency and helping one another. So that even one more person can be saved, I want to believe in our power as people.
Other than what we can do as people, in our profession as entertainers, along with our feelings of great sympathy and our silent prayers, what can we do? That is what everyone in the staff is thinking about and working towards right now.
About the concerts in the near future: To avoid causing unnecessary confusion and inconvenience during these troubling times, we are considering our options with utmost caution. I'm very sorry for any inconvenience these delays might cause, but right now, please be patient.
Fukuyama Masaharu