I have never posted this but there was and still is a Sakamoto Ryoma exhibition where Masha 'sautograph was posted the wall or something together with I think Miyasako Hiroyuki's autograph (since only the word Hiroyuki is posted in the translated news-the one who plays Kao's brother) which were both stolen from some time ago. It was big news and kinda amused everyone. Anyway, guess what? Thanks to River of MashaPlus Info Forums for the news..
The autograph will be on display again. Masha wrote: I'm back! in his new autograph while Hiroyuki put up a warning: Don't steal it!.
The autographs and the message here ...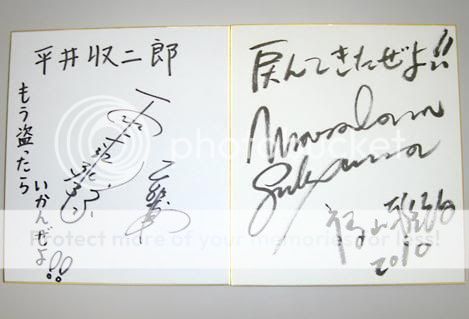 Click here for bigger picture
Cute. Anyway original news
here
.