ORIGINALLY POSTED ON 12.05.2010
If you're wondering what he is selling, it is the watch. Citizen is a good watch brand, at least in my own personal opinion. He did some promotional shoots for Citizen some time back, a series of pictures of him looking relaxed and happy and at work, play, etc. I will search my pictures database and post them here later, in case you missed them, which are excellent pictures by the way. Now we have a new one, and I emphasise on ONE. I hope there will be more, Citizen does take very flattering pictures of him. Of course I am also looking at the watch...and the face but more on the watch...Thanks to Izumisano from MashaPlus Info Forums for the heads up on this. It's a thumbnail by the way, so feel free to click on it for the larger sized picture.
See the original picture
here
. You know, this will make a very nice wallpaper!
Updates
Added 3 sizes wallpaper using the above picture. Rather very simple but effective ones that are non-clutter. I think I will add to the list with some faded background later when I get to use Photoshop. From my screen it does look black, so I hope it looks good on yours. Find them all in
Goodies
(click the tab at the top).
Updates - 30.05.2010
Even better quality scanned from the Citizen catalogue can be found
here at livedoor.jp
which you will find scans of the catalogue for
Episode 1.1 of Toshiba Regza Great Journey
(related post
here
and
here
as well) as well. Between, nice watch but must be very very expensive. Branded watches are always very very expensive but some are well worth the investment.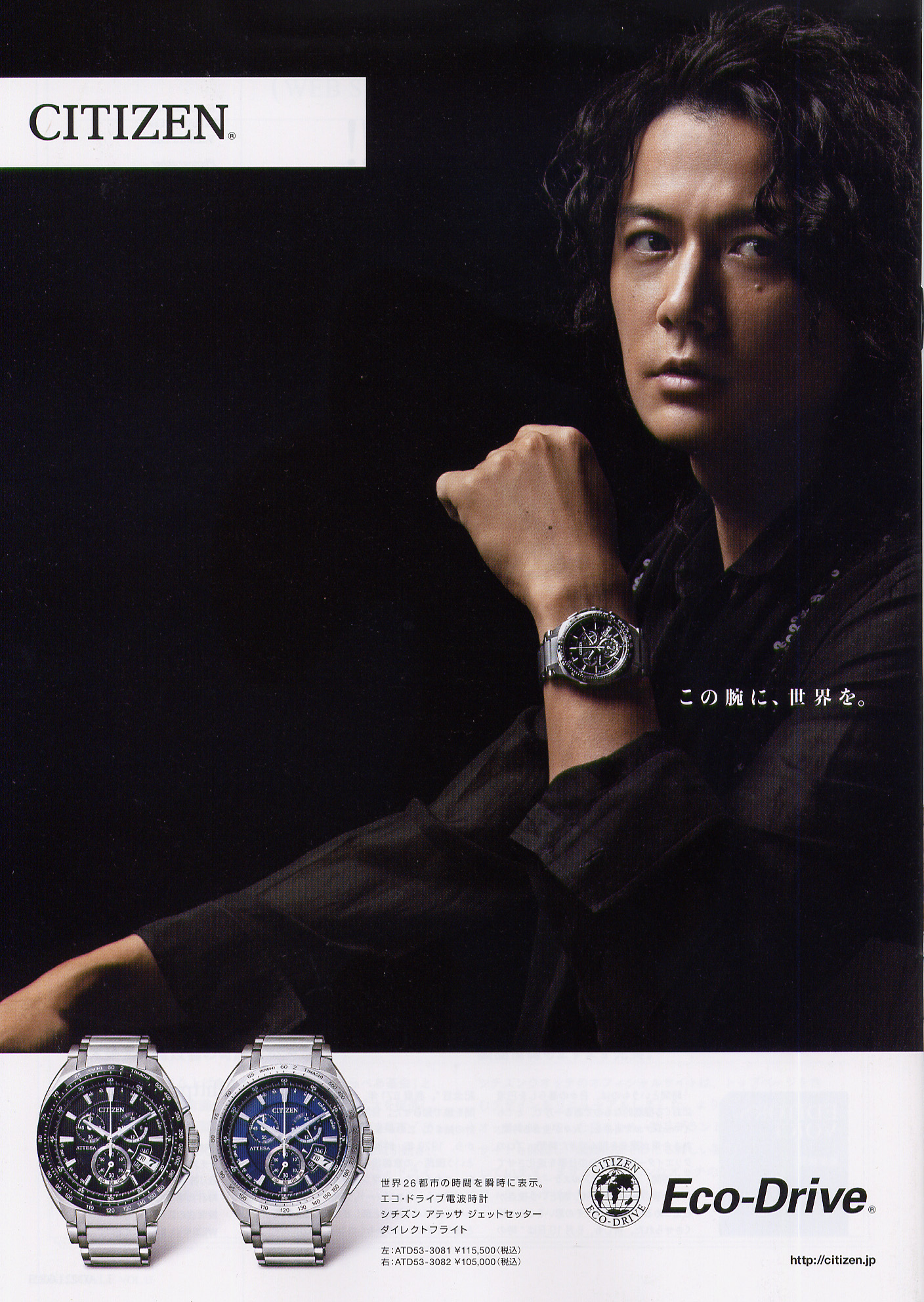 Original size here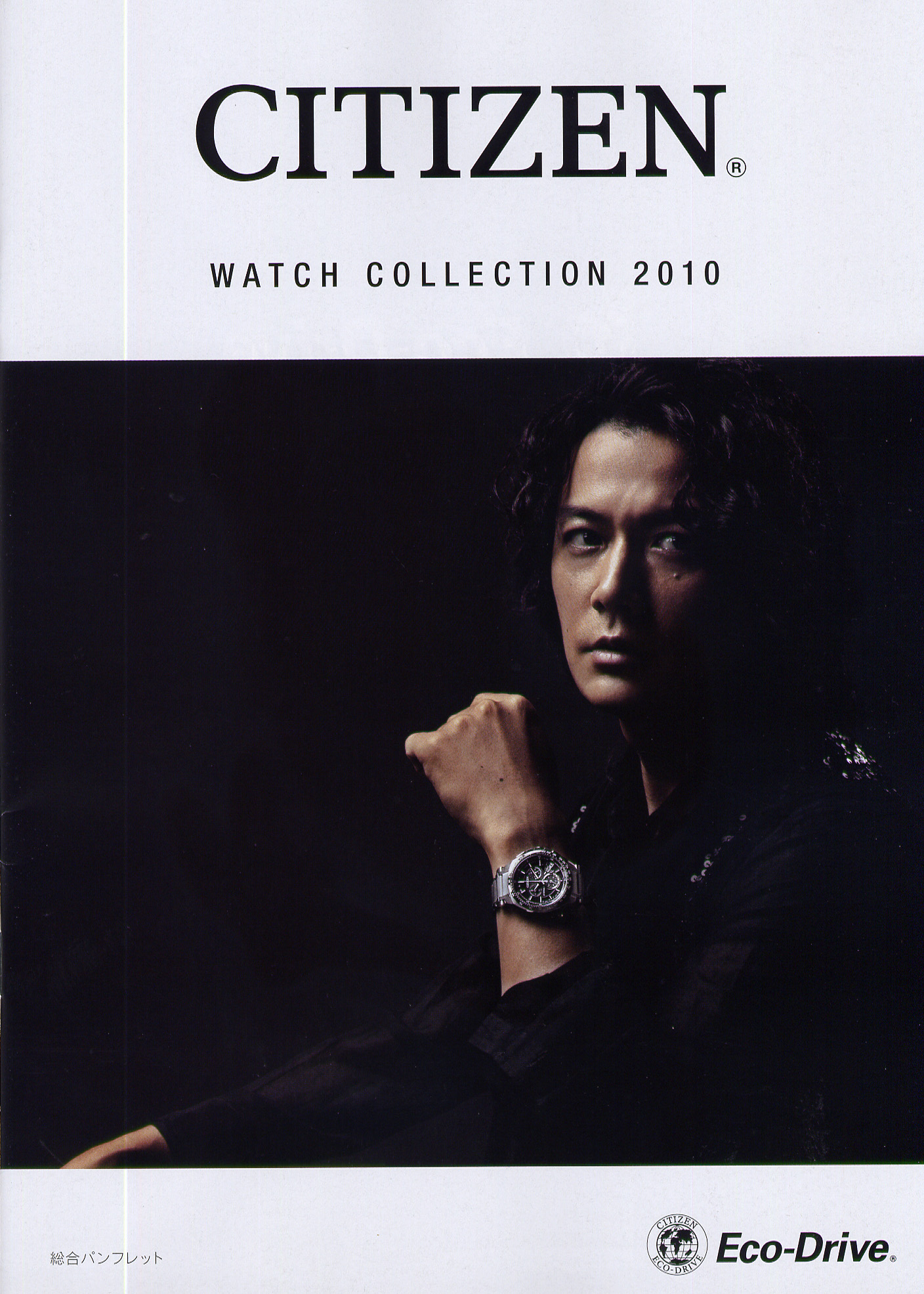 Original size here
UPDATES - 21.07.2010
Older Citizen eco Drive print ads. I have seen better quality somewhere so whilst I find the better quality ones, the following are a series of print ads. I do remember specifically one shot of his own hand wearing the watch if I am not mistaken, taken by himself in a hotel. Hopefully I can find that again:-
>>
DOWNLOAD ALL THE PICTURES IN THE SLIDESHOW
[
As at 21.07.2010
]