The above picture started my hunt for the source. I have never seen the above pictures before so I asked and Szeying hunted down the possible sources; it could be either 2002図録"福山雅治×植田正治 (I don't think it is this one as that is Masha X Ueda Shoji photobook with very artistic pictures from what I can see) or 福山雅治写真集/ハービー・山口★僕のライカと福山雅治 or 福山雅治  DISTANCE 写真集 1998年. A feeling says it could be 福山雅治写真集/ハービー・山口★僕のライカと福山雅治 and it means it is prior to 1998 since 1998 is the Part II book. Correct me if I am wrong. I know he has photobooks over the years but I never knew he had so many good ones. In my mind I kept seeing Ryoma photobooks which were fantastic but these older ones, probably late 1990s to early 2000 are also great finds. I am not sure if they're available for sale in bookshops but you can still find them in online auction shops, unfortunately for those with Japanese addresses. But you can still buy Portrait in bookshops as Halad,the one who made all those wonderful avatars and sigs bought one. So if you have never seen these before and would like to add to your collection, have a lookout for these although the prices are quite steep, but really depends on paper quality and thickness. I am sure the most experienced Masha fans would know these and if you do know more, like the theme, picture content, year taken, etc do use Post A Comment. I really don't know much about these except they exist. A huge thanks to Szeying for bringing these to my attention!
You'll find details and sample pictures for Portrait, 2002 Fukuyama Masaharu X Ueda Shoji, Leica Live Life and Distance : Leica Live Life II photobooks after Read More link.
Available in shops in Japan.
Online sample is here
. You would have seen these pictures in my Facebook gallery, all taken by Halad. I finally know where some pictures came from!
LEICA LIVE LIFE
Aka 福山雅治写真集/ハービー・山口★僕のライカと福山雅治 . This is I suppose Part I. Leica is a camera brand. I have no idea what's the theme or why. From the few samples, seems more on his concert action which I always love to see.
Online sample is here
.
"DISTANCE" : LEICA LIVE LIVE II
I suppose this is part 2. This is the one I really like from what I can see with his happier looking pictures. Rarely seen him smile the way he did in this one and I finally knew where the picture with the old lady came from. I've seen that old lady picture somewhere!
A sample here
.
2002 FUKUYAMA MASAHARU X UEDA SHOJI
He and his sensei, with highly artistic pictures.
You can see some samples here
. I think some has been used as CD covers. This book comes in 2 books; 100 page main book divided into 4 sections ranging between 1994-1999 and 2nd thinner book which is the Making Of book.
Some selected scans by Wati with download links to full sized scans.
TMO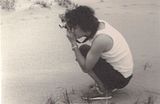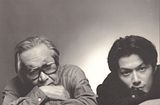 DOWNLOAD
http://www.megaupload.com/?d=CT4KJNU9
http://www.mediafire.com/?r9vktq19nsn2pda
(Hello)-Dec 1994, Tottori
DOWNLOAD
http://www.megaupload.com/?d=AY2JQ9VS
http://www.mediafire.com/?g3bey5vuzbmclfr
(Dunes)-Apr 1996, Studio
DOWNLOAD
http://www.megaupload.com/?d=02D5KA8Z
http://www.mediafire.com/?1nqyuc7bs54bw7b
(Fukuyamania)-Oct 1998, Sakaiminato Daisen
DOWNLOAD
http://www.megaupload.com/?d=WXC2NEOO
http://www.mediafire.com/?otsu5a861d6h1xe
(Heaven)-Sep 1999, Urayasu Tokyo